92.7 The Wave unveiled the POWER MAX DOPPLER RADAR in March of 2008. In a few weeks tornadoes would move through Clinton and Wayne County leaving a path of destruction, luckily no one was injured.

POWER MAX DOPPLER RADAR is live radar, meaning what we see is what's happening after the radar antenna makes its sweep. This provides greater warning time when severe storms roll through.

Below are examples of POWER MAX DOPPLER RADAR (top) and someone elses radar (bottom). It shows how live radar gives an advantage in warning people about severe weather.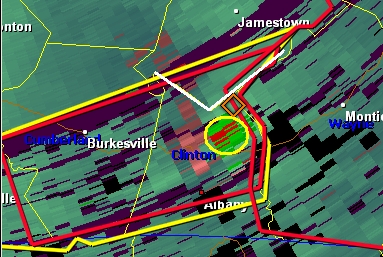 The above image at 12:44 PM shows rotation NE of Albany near the Wayne County line. The tornado is in the yellow circle. Please note, the white notch is the extreme southern tip of Russell County at Rowena, Wolf Creek Dam and Creelsboro.

********************************************

Below, someone elses radar at the same time shows rotation well to the west of where the tornado actually was. The white notch here is the same area denoting the extreme southern tip of Russell County. The bright yellow spot shows where POWER MAX DOPPLER was indicating the tornadic activity.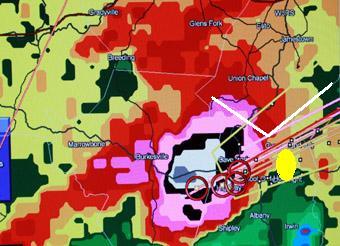 --------------------------------------------------------------------------------

Here are some other advantages of POWER MAX DOPPLER RADAR....


Slice inside the storm to see cloud tops, hail and much more. In this storm, pink and whites are signs of large hail.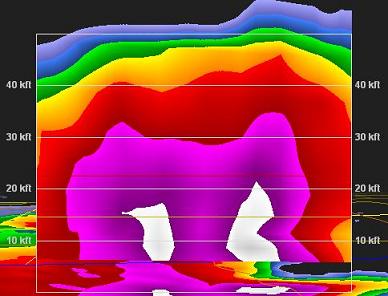 3-D Technology allows us to actually see a tornado on the ground in some situations. Note the purple inside the storm indicating hail.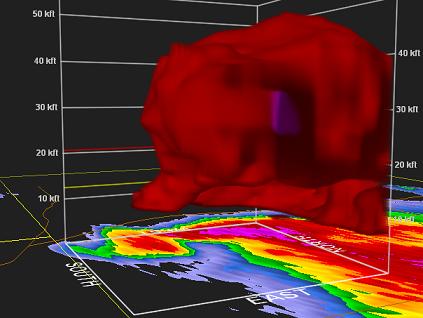 With street level capabilities, we can know exactly what's happening in your community.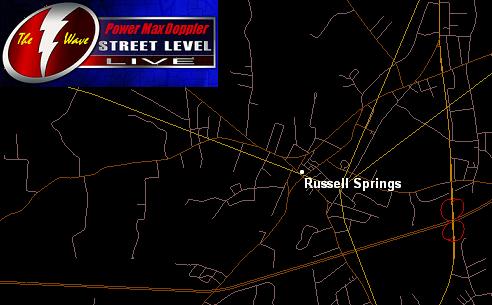 When we move our mouse over the road/street, the name appears.